Article number: 15409
Last updated: 23-10-2023
Up and Active Referral Form Usage Guide - East Lancs ✅
East Lancashire Up and Active Form
EMIS Web Instructions
NOTE: This guide assumes role-based access controls / user credentials set up. If any of the
options below are missing, it may be that you need further RBAC codes added to your profile.
The practice's designated trainer can advise with this and any other queries relating to this
form and the use of EMIS Web.
If any practice needs the EWDT file to import this form, you can access the Up and Active Referral Form
1 Creating a new referral form
1.1 From within the Care Record module of Emis Web, you can either initiate the referral form from either the Care History or Consultations sections.
Please follow 1.1a or 1.1b below.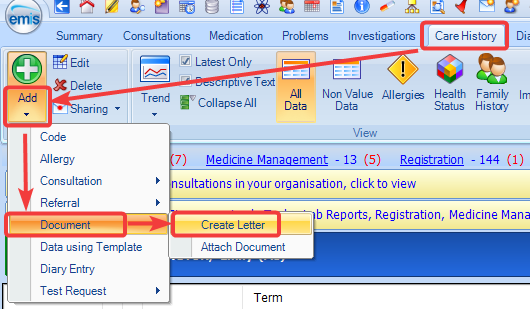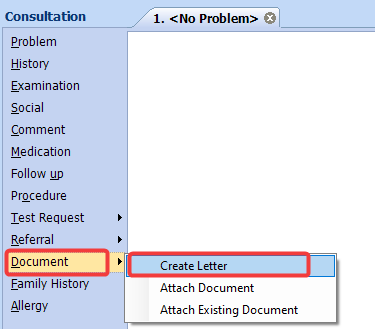 1.2 When the 'New Patient Letter' selection screen appears, select it from the list of recently used documents.
If the Up and Active referral form is not in the recently used list, click the magnifying glass to search for it.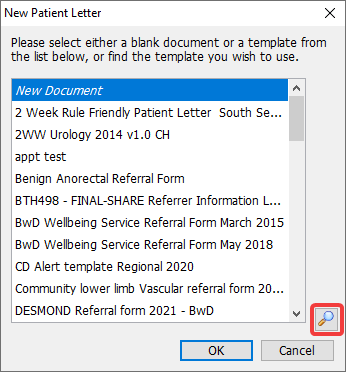 1.3 In the 'Find Document Template' search box, type 'Up Active' and press enter

1.4 Once the form is completed, click 'File' then 'Save and Close' to file this referral form into the patient's record.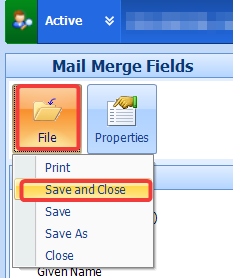 Your form is now complete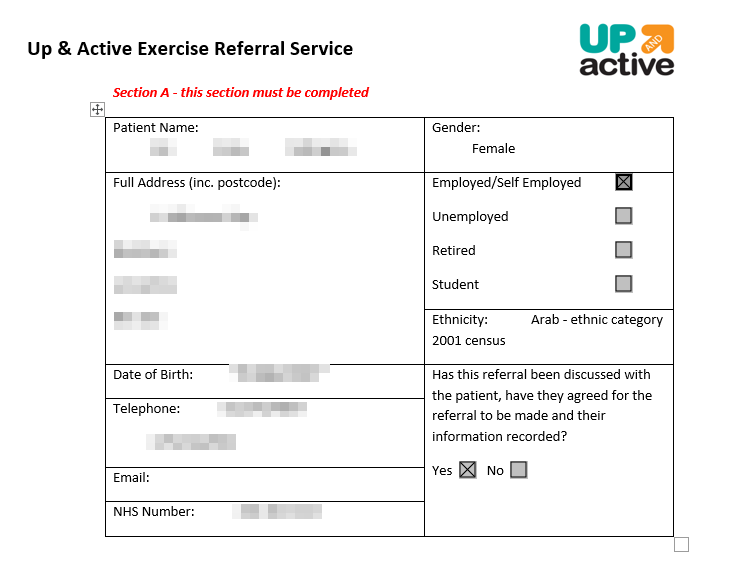 Further help and support is available from the practice's designated trainer or via chris.hendry@nhs.net