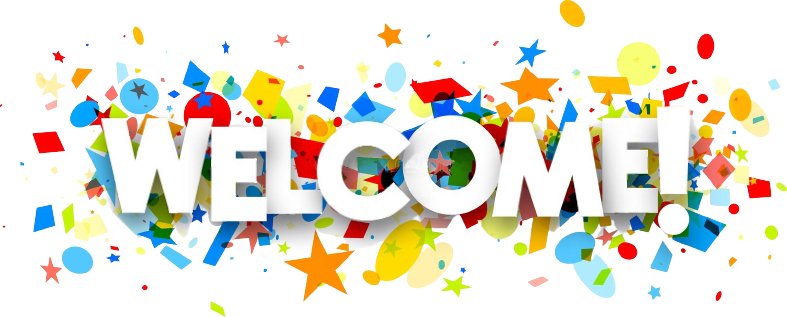 Academy Matters
Welcome to the August edition of Academy Matters - Your IT Training Team (North) Newsletter.  We've got a jammed packed newsletter for you this month as we move from the latter end of summer into a busy Autumn & Winter.
NEW IT Training Team Trainer - Ashley Conway
We wish to welcome and introduce you our new collegue and MLCSU North Trainer Ashley Conway.
Ashley has a wealth of experience in Emis Web configuration and use, and she will mainly be allocated to our Cheshire practices but of course any of our customers can contact any of us for help, support, advice and guidance in all things IT Training.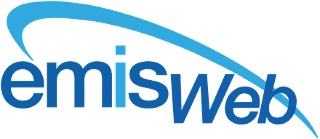 Searches Training
From September (28th) we will be offering an online group Searches session which will then be offered about every 10 weeks thereafter.
Dates and times are starting to be added now on the Academy and available for to you book here.
Training Needs Analysis
All of our New and Improved Training Needs Analysis (TNA) are now complete and available for you to use.
We now have TNA's for:
Emis Web
MS Office
Additional Products.
These will be personalised for your organisation so please get in touch with your allocated Trainer or click on the request link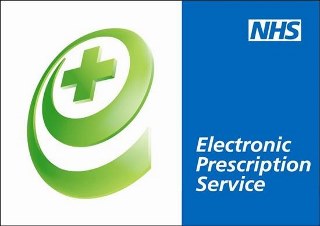 EPS Performance Enhancements
As practices you should have have been patched the latest EPS enhancements.
This enhancements enable users/organisations to turn off user-defined warnings and protocols (user-defined or EMIS authored except clinical safety and QOF) which are triggered on loading a patient's record when opening awaiting signing tasks.  This should speed up the process of working through medicines management workflow tasks.
These settings need to be turned on in Workflow Manager. 
The settings can be turned on at both organisation and user level. User settings take precedent over organisation settings, therefore, if configured at organisation levels, these settings will be the default for all users unless they update their own user settings. 
Use Workflow>config>Organisation Options/User Options>Medicine Management and tick the boxes as appropriate.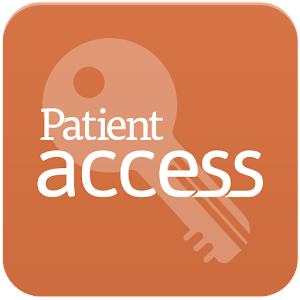 Getting ready for Prospective Access
It is advised that you identify patients at your practice that should not be given prospective/future access to their online care record, at least for the time being.
Once you have identified these patients, simply add code 1364731000000104 | Enhanced review indicated before granting access to own health record to their record to exempt them from having prospective/future access enabled when the tool is run at your practice.
Please note: Do not batch add the code to your whole practice population, this must only be added to eligible patients.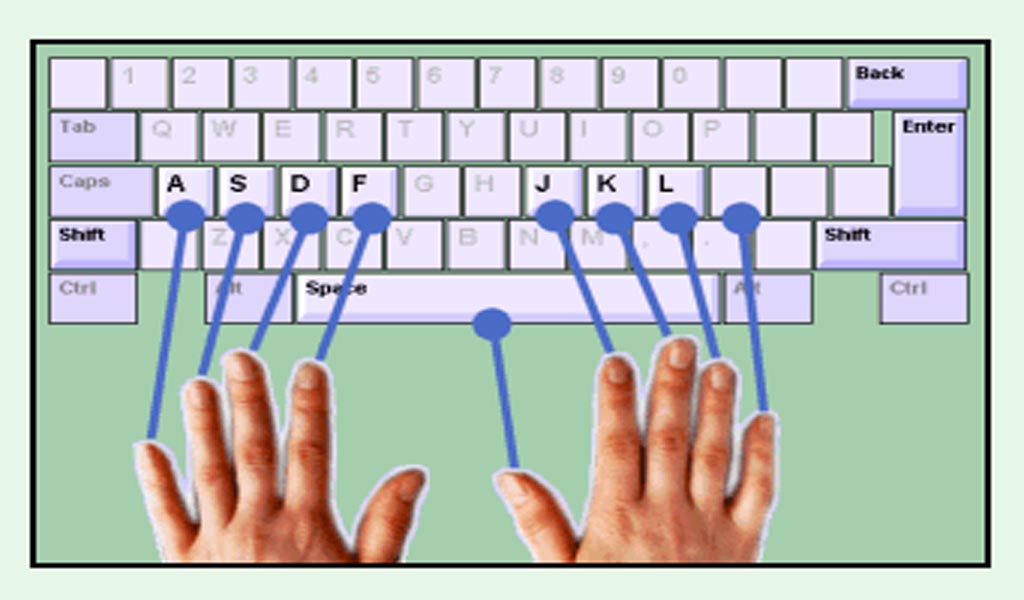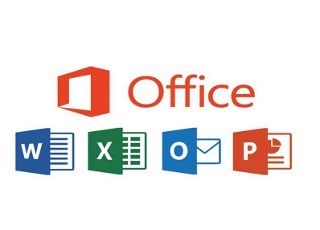 What's NEW in Office applications
Do you want to know what is new in the Office applications or any upcoming changes?  Start by clicking the Help tab at the top of the Office application and selecting What's New on the ribbon.  A new pane will be displayed on the right of the window with details on any new features that have recently been released and you can click the Learn More link to get further information.
For more details click the link below:
https://academy.midlandsandlancashirecsu.nhs.uk/user-guides/what-is-new-in-office-applications/
For this example, we have selected the Help tab in Word and clicked the button What's New from the ribbon.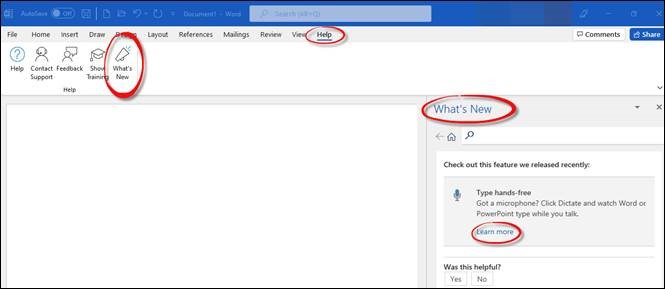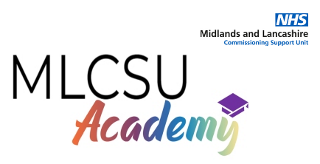 MLCSU Academy Portal - Have Your Say
Its been 2 years since we launched the Academy Portal so we thought this was a good time to ask for your feedback in using the site. This will allow us to see where we need to make changes and make this service even better.
Click here to submit your feedback - Thank you.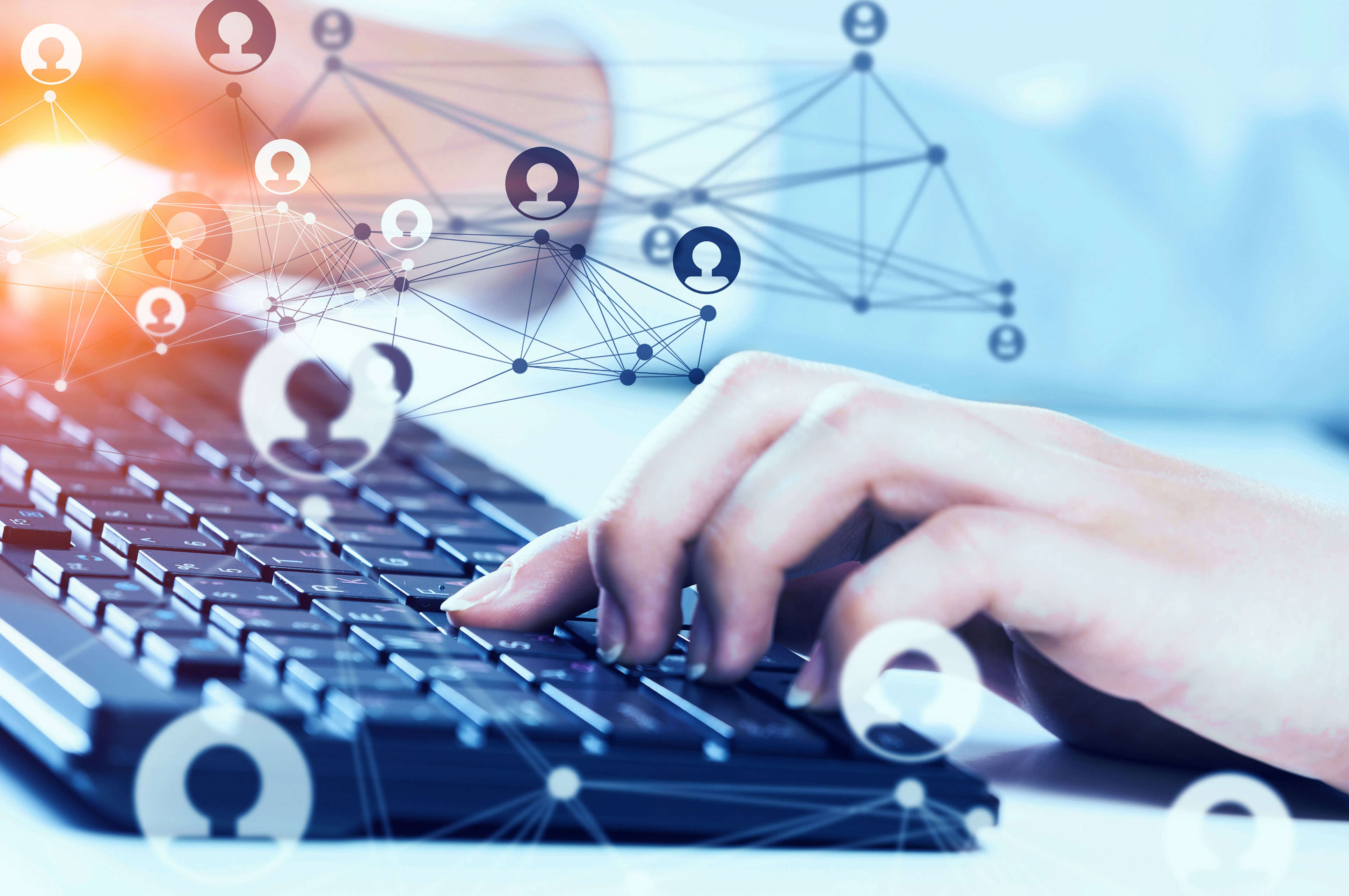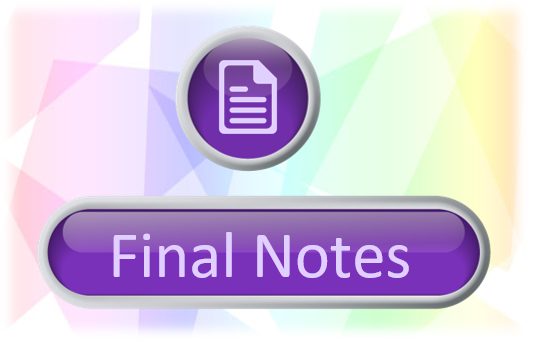 Final Notes
We have been producing Monthly newsletters since July 2020 and we hope that these continue to be helpful - it is of course your newsletter and we are your IT Training Team, so if you have any issues that you would like raising, then please do get in touch.
There are so many ways you can get in touch with your IT Training Team (North) including via the Academy Portal and as ever we continue to be available directly via the details below.
All practices in Lancashire and Cheshire have an allocated IT Training Team (North) Trainer at their disposal - if you are in doubt who this is please get in touch with any of us and we'll be able to point you in the right direction.
Don't forget if you would like to join the mailing list for this newsletter please click on the link
Meet the Team 
Chris Hendry (Manager) chris.hendry@nhs.net 07943 511 170
Louise Holley louise.holley2@nhs.net 07876 546 261
Jackie Leigh jackieleigh@nhs.net 07876 546 291
Claire Lovesey claire.lovesey@nhs.net 07876 546 213
Jamie Roberts jamie.roberts2@nhs.net 07876 546 237
Ashley Conway ashley.conway@nhs.net 07721 490 889
Alison Morgan alison.morgan@nhs.net 07748 333 773 - currently seconded
Dave Phillips davephillips@nhs.net 07901 009 153
Sharon Tew sharon.tew@nhs.net 07778 368 334