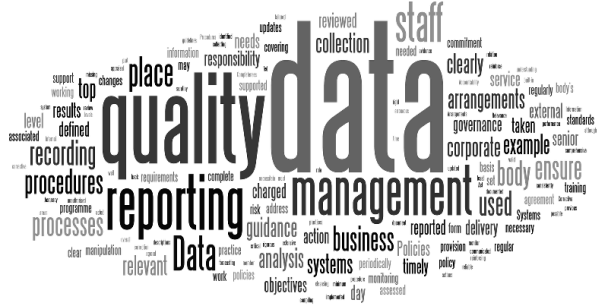 Primary Care Data Quality Team
The Primary Care Data Quality (PCDQ) Team provide a fully comprehensive data quality service across the Midlands and Lancashire footprint. The team have extensive knowledge and experience of supporting all aspects of data quality within the primary care setting and understand the importance of how poor-quality data can impact decision making, service redesign and most importantly patient care.
The principal purpose of the PCDQ service is to facilitate full system optimisation, to ensure that patient data is stored and extracted from clinical systems in the most efficient way possible. The data captured is then used to support clinical decision making and income generation activity for GP practices, PCNs and the CCG.
This CSU wide service is delivered locally within each CCG area, affording the benefits of an 'at scale' service whilst providing local specialist knowledge on the ground to our GP, PCN and CCG partners. Our service offer provides a resilient service with access to a wide knowledge base and skill set allowing us to provide fast delivery of services and tools.
PCDQ will work closely with you to assess your needs and requirements to provide complete data quality packages. They design and create templates, searches, protocols and guidance to meet local and national service requirements and provide training on key data quality elements such as data input, note summarisation, medical terminology and SNOMED.
NHSmail - Manage Messages, Attachments and Contacts 9 Feb 23 read more...
DQT Note Summarisation

This is a brief introduction to note summarising and is aimed at staff who require a refresher on notes summarisation or staff who will be undertaking the summarisation of patient records. Knowledge of coding and experience within a GP practice setting is essential. To provide trainees the knowledge and skills to: Summarise confidently Understand the processes Analyse the Medical Record Scrutinise the medical record Code Information onto the clinical record Use the problem management Produce an Up to Date Summarised patient record

read more...